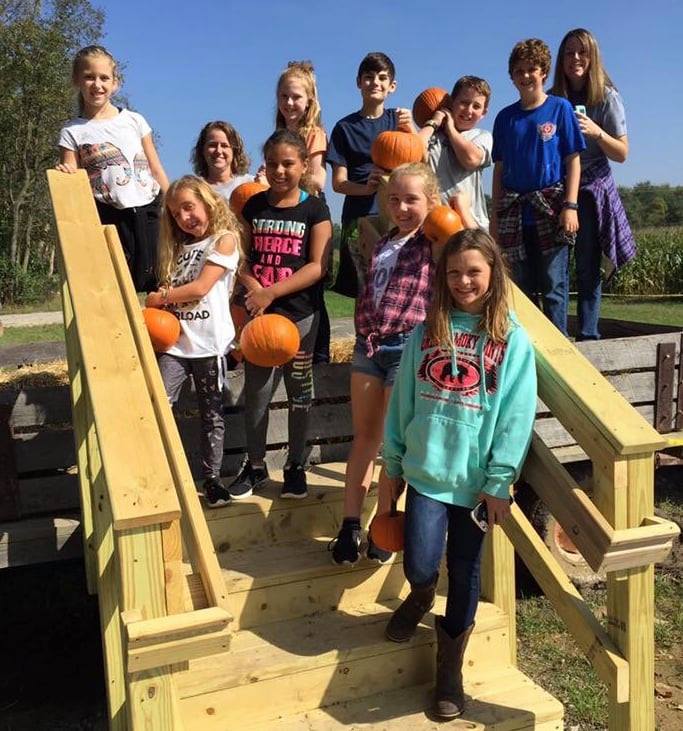 What Your Special Event Reservation Includes
3 hours of a  Reserved Area ( time includes set up and clean up)
Your choice of location: of  the Wooded Cozy Campfire or a Reserved Area under the Tent
Cozy Campfire has Log Seating and Picnic Tables
Tent Area has Tables & Chairs
10 Wristband Admissions (additional may be purchased)
Hayride and a 6 Acre Corn Maze
Children's Play Area, Farm Animals, Pumpkin Scavenger Hunt, Peddle Bikes, Barrel Train, and other Fun Field Activities.
Photo Ops
Access to our Pick-Your-Own Pumpkin Patch and Fall Shop
Cookout Crates & Smore Stations Available Upon Request for an Additional Fee. Please Contact 513-495-4769 or email candlebrookfarms@gmail.com for additional information and pricing
There are two times for your Special Event to choose from:
11:00 a.m. – 2:00 p.m.
3:00 p.m. – 6:00 p.m.
Special Events require a Guaranteed 10 Guest Minimum per reservation.
$50.00 per Reserved Area
A $50.00 Deposit is due to hold the site, date and time. Deposits are nonrefundable if you need to cancel.. In the event of inclement weather, reservations may be rescheduled based upon availability. Refund Policy: Deposits will only be refunded due to inclement weather with the unavailability of Lucas Brothers Fall Fest to reschedule your event.
$14.00 per person with Guaranteed Minimum of 10 Guests. ($140.00) will be due day of event. Additional wristbands may be purchased at $14.00 each.
1 small bundle of Wood will be supplied for campfire sites, additional wood can be purchased for $8.00 per bundle.
Upon arrival, you will pay for a determined amount of guests coming. The Fall Fest Staff will hold the purchased wristbands to distribute at the gate to your incoming party guests. Please let your guests know to tell the cashier they are with your party.
We do ask that you please clean up any decorations or trash from your party 30 minutes prior to your departure time,  as we may have incoming parties after you.  We thank you in advance for your attention to the clean up , for it keeps our animals healthy and our farm beautiful for all guests to enjoy!